Process & Materials
With a passion for bespoke textiles, responsible practices, and quality craftsmanship, where Mountains Meet pushes fashion toward a better, brighter future - one that puts impeccable design, artisan partnerships and American manufacturing at the heart of the conversation.
Learn More
Artisan-Made
One of our global artisan partners was involved in the looming or knitting of this garment.
Artist Collaboration
We collaborate with artists working in other mediums to bring print designs to life.
Made in New York
Knitted or sewn in New York's historic garment district.
Sourced in the USA
Fabric or trims used in this garment were sourced in the United States.
Eco-Conscious
Garments composed of environmentally conscious and human-friendly fabrics, materials or dying processes.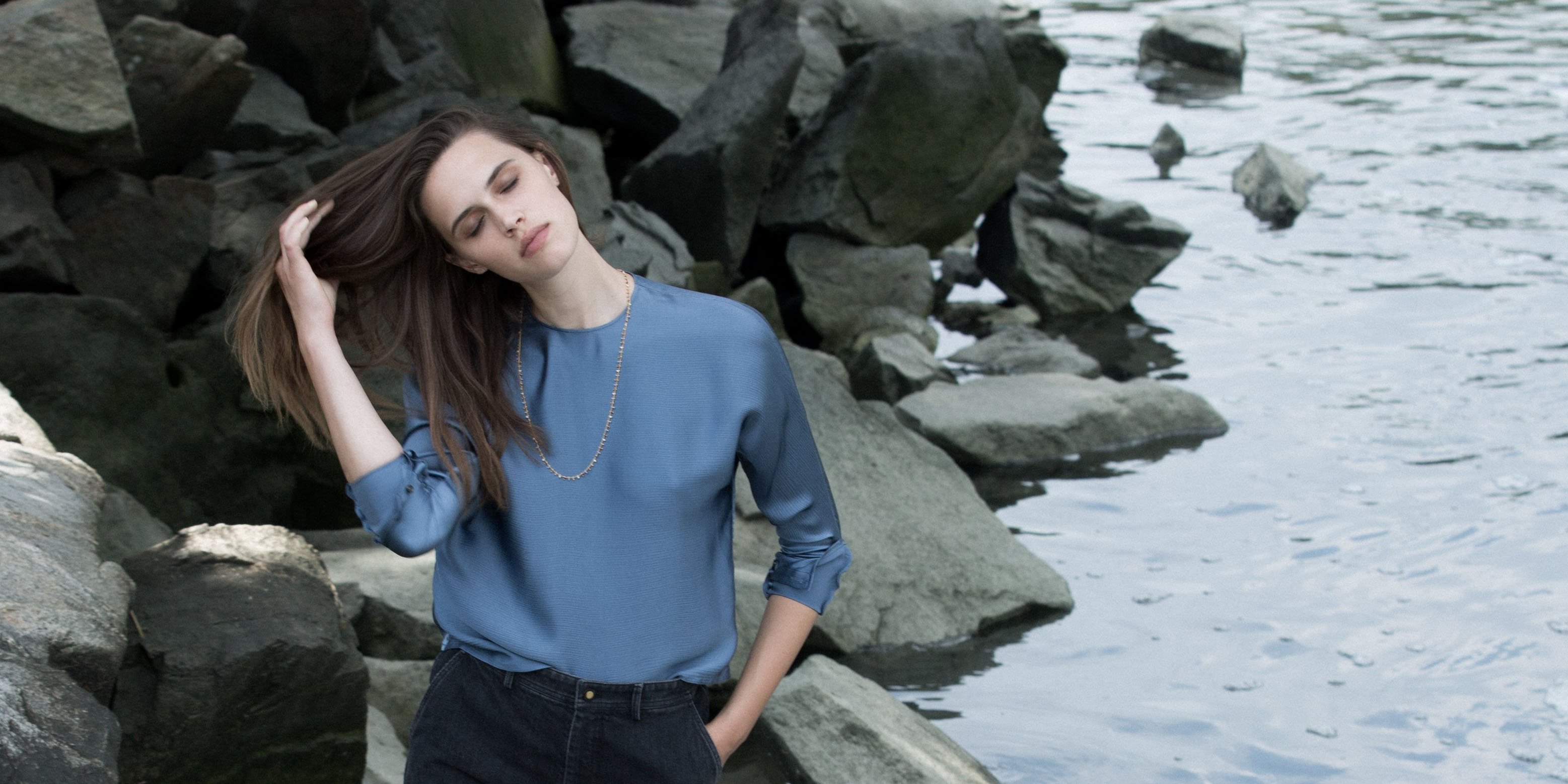 FW17
Seasonal Inspiration
where Mountains Meet FW'17 draws life from the phrase Strong Like Water—a philosophy that promotes subtle strength and the practice of moving through life with ease and fluidity.
Read More